Torch Hollow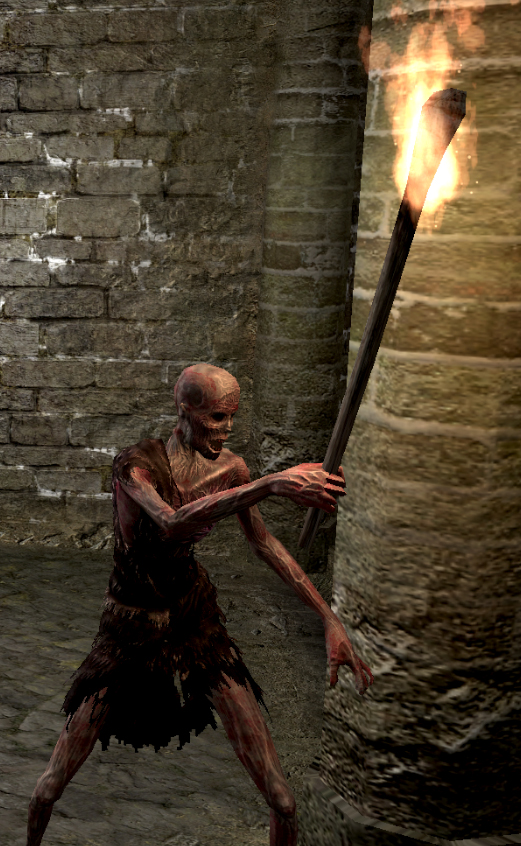 Torch Hollows are an Enemy in Dark Souls.
Torch Hollows Information
Unarmored hollows using torches as their weapons. All of their attacks cause additional fire damage.
Drops
Attacks
Wild Swing
Crazy Run (4 Hit Combo), a fast attack which can't be parried.
Jump Attack
Torch
Strategy
Block the Torch Attack and beat him to death. Be careful for the "Torch Frenzy Attack" as he can kill you almost instantly.
Locations